Celebrating The Big Game Detroit Rally yesterday at Campus Martius Park in Detroit, I had the opportunity to try a "Build Your Own Breakfast" by Shredderz Food Truck… and let me tell you… I can eat a lot, but this was ALMOST too much for me! It was hearty, filling, and FULL of flavor with green peppers, onions, cheddar cheese, pepper and a fried egg on top of a bed of hash browns.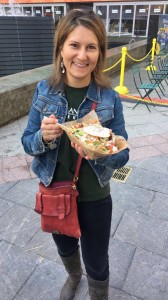 Hash browns are the chief ingredient of Shredderz menu … here are the other options they were serving up yesterday.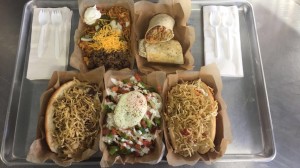 Here's a video clip describing the deliciousness pictured above.
Shredderz will be at Campus Martius Park for the rest of this week…and I'm sure they'll be back after that!